Choosing The Right Moment To Sell
Choosing the Right Moment to Sell...

Choosing the right moment to sell is a personal decision for homeowners. Consider these questions to time your sale for maximum results:
Who rules in the current market?
In a buyer's market, low buyer demand and an abundance of properties is likely to decrease the sales price of your home. In a seller's market, higher buyer demand and a shortage of listed homes drives prices up. Each market has its own challenges and opportunities – but waiting for a seller's market makes it easier to find a buyer at the highest price.
How long have you occupied your house?
If you've occupied your home for at least two of the past five years when you sell, up to $250,000 of profit per owner is exempt from taxes. Time it right and pocket those tax savings!
What time of the year is it?
Homebuyers are more plentiful during the spring and early summer months. The market slows down around the holidays.
What's the condition of your home?
If your property is in need of some TLC, complete those needed repairs before listing your home for sale. Homebuyers want a home that is clean and move-in ready. Holding out to sell until deferred maintenance is cured will pay off in the end.
If you don't want to make repairs before selling, that works too – but a special buyer is needed and the price will adjust accordingly.
Is the time right for you to sell? Call me with any questions, or to set up a listing appointment!

Nashville, Brentwood, Franklin Properties for sale Dianne Clayton
Exit Realty of the South 701 President Place Suite 150 Smyrna, TN 37167
615-207-0037 Cell 615-220-0700 Office
Each Office Independently Owned and Operated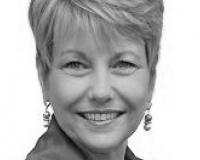 Author:
Dianne Clayton
Phone:
615-207-0037
Dated:
October 15th 2018
Views:
1,365
About Dianne: ...